Multi-factor authentication (MFA) in Microsoft 365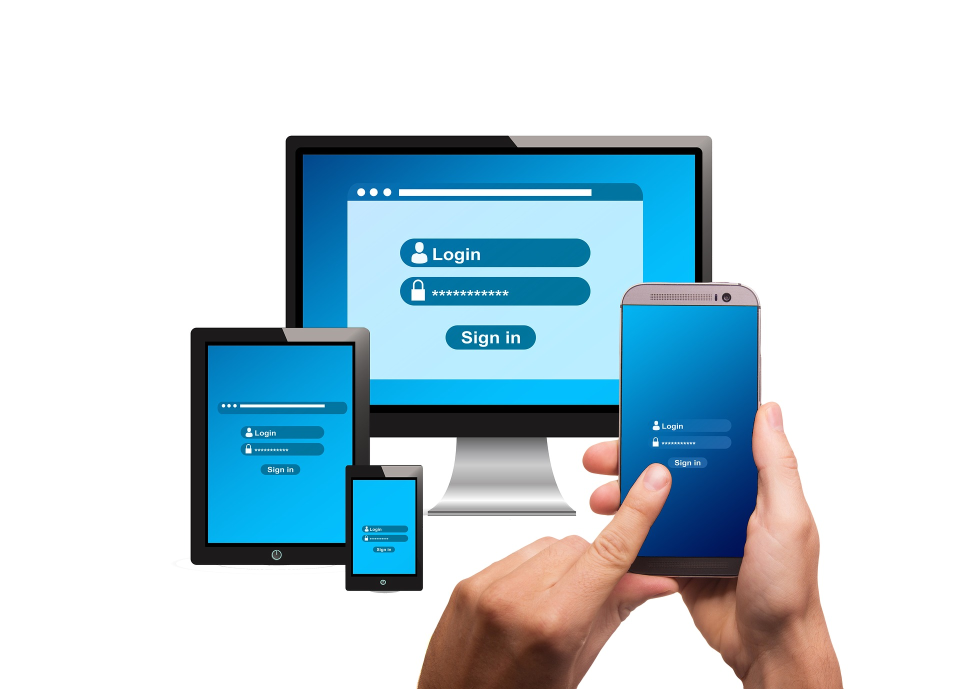 ---
---
1. General Information
Multi-factor authentication is a way to effectively increase security on your account and prevent data leakage and loss if your access data is compromised (it is not sufficient for the attacker to know only your password and username). In addition, as part of the information infrastructure, VŠE is expanding the possibilities of the so-called Single sign-on (SSO), which in practice means that you log in to one of the systems on a particular device and then it is no longer necessary to enter your access data to log in to another system (not applicable to all of them, though).
---
Supported methods:
| | | |
| --- | --- | --- |
| method | description | when to use it |
| Microsoft Authenticator | confirm login (data connection necessary) or copy the code from the application (authentication application) | the most common way; you need to install the application on your mobile (Android or iPhone) |
| Phone (SMS) | you receive an SMS with a code | if you do not have a smart phone or emergency when replacing a mobile |
| Authentication applications | copy the code from the mobile application (e.g., Google Authenticator or Authy) | you use a different authentication application or as a backup on another mobile phone |
| Security key (FIDO2) | insert the security key into the computer, enter the PIN for the key; you do not have to enter the name and password | you need to purchase the security key and pair it with your M365 account |
| Windows Hello | you log in to Windows using your face, fingerprint; then you do not need to enter your name and password to log in to M365/InSIS | it requires a camera or fingerprint reader, TPM chip necessary; first pair Windows with your account in M365 |
At https://myaccount.microsoft.com/, you can view and set up most multi-factor authentication methods. The exception is Windows Hello, which you set first on your computer and then log in to the given website. If you have an MFA method set up, the website is only accessible via MFA authentication.
---
---
2. Multi-Factor Authentication (MFA) Setup[menu]
---
---
---
---
---
---
---
3. InSIS Login with Microsoft 365 Account (VŠE Users) [menu]
The Microsoft 365 account with multi-factor authentication can also be used to log into the Integrated Study Information System – InSIS:
1. On the InSIS login page https://insis.vse.cz/auth/ select "Microsoft 365 account (VŠE)" and log in normally as with your Microsoft 365 account: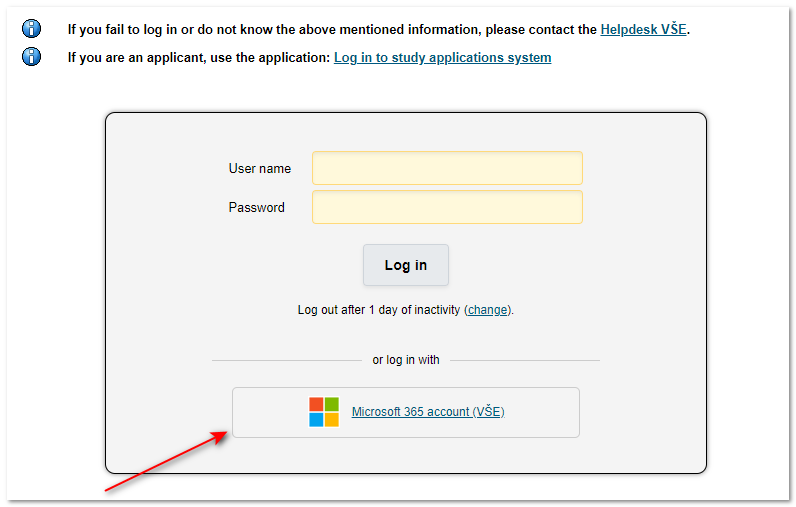 2. If you do not have multi-factor authentication set up for your Microsoft 365 account, you will be prompted to do so. Only some methods are offered, primarily sending an SMS or calling a mobile phone, so if you want to use another method, first set up multi-factor authentication according to the procedures above: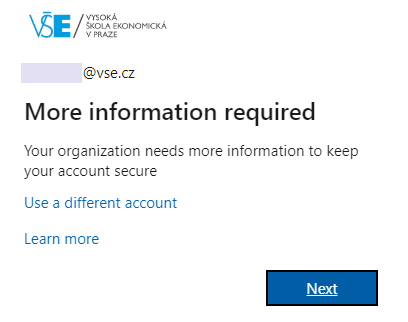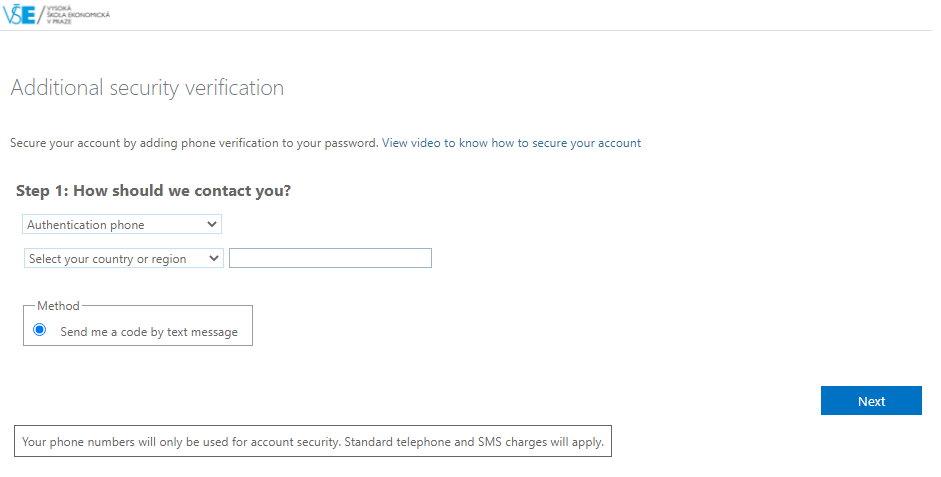 ---
4. FAQs
Can I use multiple multi-factor authentication methods?
Yes, and it is the recommended solution. For your account, you can only configure one phone number and only one mobile phone with Microsoft Authenticator. You can have multiple applications with authentication code or multiple security keys or multiple computers with Windows Hello.
Think about how you may log in if you forget your phone or it is broken.
What should I do if I lose or forget my phone/security key?
If you have set up a backup version of MFA and you have it available, then your problem is easily solved. For example, in addition to Microsoft Authenticator, you have configured the SMS sending, and so you transfer your SIM card to another mobile phone. Or your password management application supports the generation of a verification code and you have set a verification code in it.
You usually will not even need the backup variant – verification using the second factor is recorded on a trusted computer for 90 days, so it would be really unfortunate if the second factor is required of you if you forget your mobile.

If you do not have a backup login method set up and you do not have another login option, please contact the helpdesk
How do I change the default multifactor authentication method?
After logging in on the website https://myaccount.microsoft.com/, click on " Security info " -> " Set the default login method " (or " Default login method -> Change " ).
Assuming that you have more than one authentication method set up, you can also change the login method once in your own login dialog via the menu "Login options."
What security key should I buy?
We tested the password-free login with security keys GoTrust Idem Key and Yubikey 5 series. You can also use the GoTrust Idem Key for logging in to the state administration websites with a high guarantee level.
Can I buy a fingerprint reader for Windows Hello?
Yes, the Windows Hello setting in the VŠE information infrastructure environment has been tested with various models of Kensington VeriMark USB readers or with Dell Wired Mouse MS819, which has a fingerprint reader.
How to choose a webcam for Windows Hello? The webcam must be certified for use with Windows Hello, of course you can also purchase an external webcam. Windows Hello settings in the VŠE information infrastructure environment have been tested with Logitech Brio and Lenovo 500 FHD webcams (note that Lenovo camera does not have integrated microphones included).
For what services do I need to have MFA set up in M365?
The mandatory MFA in M365 so far applies to a smaller number of services. It must be used by Microsoft 365 administrators. It must be used by application administrators with M365 authentication – e.g., moodle.vse.cz or Apple School Manager. And also all users who want to log in to InSIS using authentication in relation to Microsoft 365.
We are planning to implement mandatory MFA for risky sig-ins – unusual route, unknown login properties, use of anonymous IP addresses, etc. from June 2022.
Can I set up a mandatory MFA to log in to M365?
Yes. In MS Teams, join the team mandatory-MFA using the code 8zi2hcg. In approximately 5 minutes, MFA will be required each time you sign in to Microsoft 365.
Only this MFA enforcement will secure your Microsoft 365 account from a large number of threats. If you do not do so, if your password leaks, the attacker may be able to read, for example, your school 365 Office mail.
---
---
---